Testimonials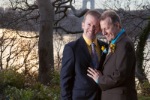 Tom & Gregory
Steven, I can't believe how fast you did this! You're truly astonishing. And the photos are breathtaking. We've just stood here and wept through the whole thing twice. We're on our way out now to Vegas. Thank you soooooooo much for your beautiful work.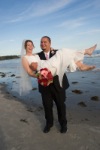 Erin & Dave
Your work is phenomenal. For the last two and a half weeks I have heard nothing but good things about your professionalism, and your ability to take the shots we wanted and not turn out to be one of those horror stories that you hear about where some photographers overrun the wedding. We were both extremely happy and grateful that you chose to do our wedding. I looked over some of the pictures in work with a few of the girls and they had tears in their eyes, they said they havent seen such pictures from a wedding ever. If there is ever a person asking about photography, you will be the one I mention....Erin and Dave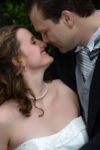 Stephanie & Pax
Just got back from our honeymoon and I thought I would check in with you. The pictures on the website look AMAZING! I just wanted to say again what a pleasure it was to have you at the wedding. You were respectful, professional and tons o' fun. The pictures show what a great job you did. We will recommend you highly for sure....Stefany and Pax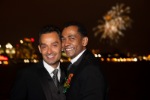 Frank & Frantz
Dear Steven, I write this with tears in my eyes. Frantz and I just watch the slideshow from our room in our bed and breakfast. Oh My God, how beautiful. The images are stunning, each one capturing the amazing moments from that evening, each one telling a story. There are soooooo many amazing images. The photo with the fireworks started the water works in my eyes. I must tell you, as a recipient of your services I am blown away. Maybe because I know how much work goes into shooting an event, and how much more work goes into the post production, but seriously, this is great! I am so happy and 100% satisified. If this is just the teaser, I can't wait to see the rest. And the book is going to be off the charts. Thank you, thank you, thank you!!!!!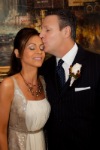 Joyce & Tom
You did a fabulous job with both the slide show and catching the best moments....Joyce and Tom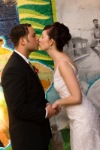 Marguerite & Dave
Wow!  We were so surprised to see how speedy you were with the editing.  Lots of shots that we love.  Thank you....Marguerite and Dave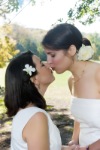 Darcy & Jenn
The pictures are great! Thank you. We had fun looking at them tonight and our families are going to be thrilled....Darcy and Jenn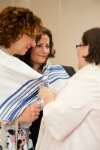 Geri & Cindy
Hi Steven, there are so many fantastic photos choosing will be hard! I love the slide show you put together and we've been getting unbelievable feedback from our friends.